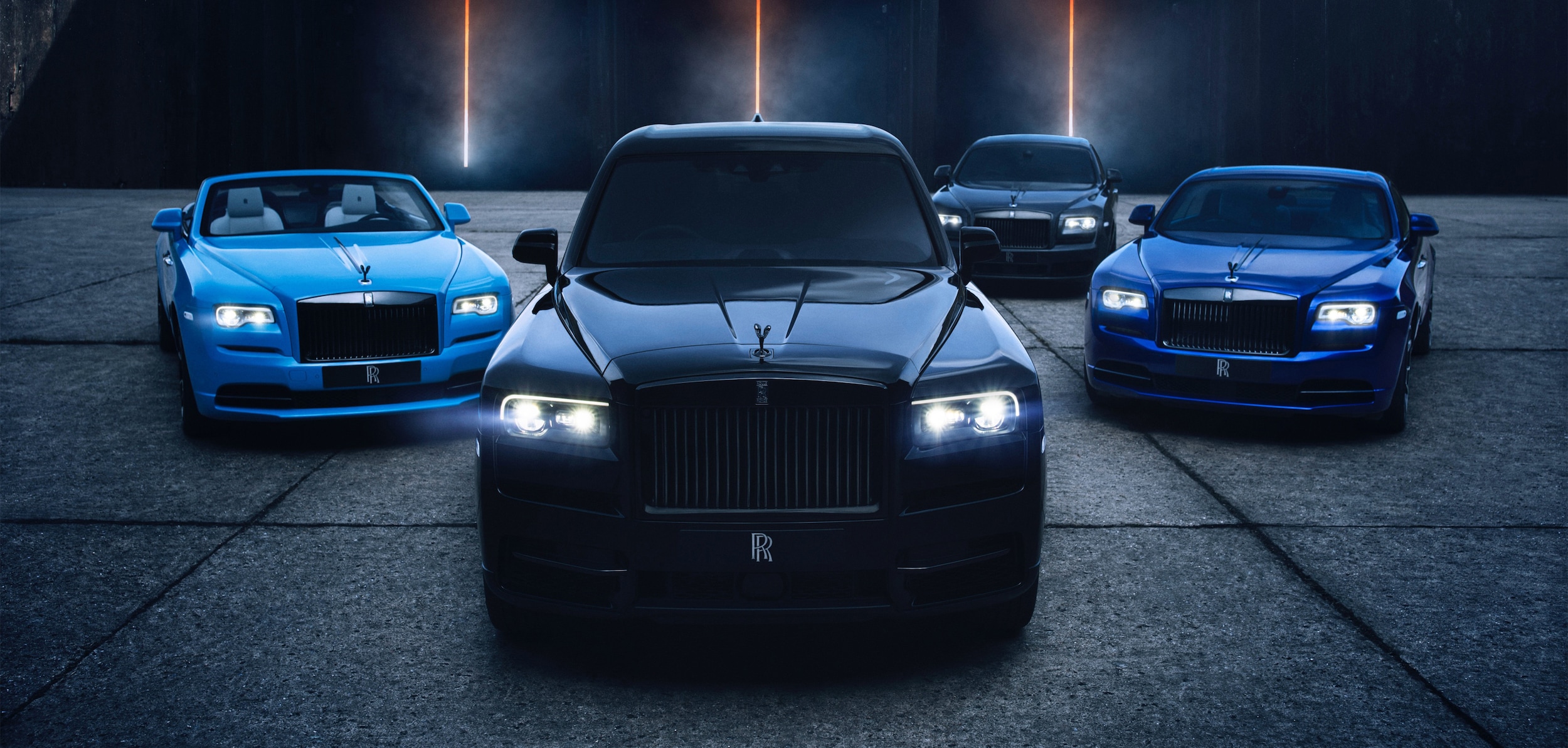 Drive Through New Jersey In Style With A New Rolls-Royce Fom the Paul Miller Auto Group
In 1904, Henry Royce and Charles Rolls teamed up together with the sole purpose of creating a company that sold quality cars in London. Since then, the company has changed in multiple ways, but one thing has always remained the same: quality. The Rolls-Royce brand is all about the quality of the vehicles that they produce. Whether you're looking for a luxurious sedan, coupe, convertible, or SUV, you can expect the highest form of luxury in a new Rolls-Royce.
Which Style Of Rolls-Royce Would Be Right For You?
The Rolls-Royce lineup consists of multiple stunning and extravagant vehicles built with a level of sophistication and style that will make every New Jersey driver jealous. These vehicles are iconic, come with amped up powertrains to enhance your journey, and include a plethora of modernized technological features that allow you to stay connected, safe, and informed. Here are a few of our most popular Rolls-Royce models in more detail.
Rolls-Royce Phantom - Legendary in the luxury automobile world, the Phantom is the epitome of decadence and status. It comes with a level of sophistication that can't be beaten, whether you're watching it drive past or you're sitting behind the wheel. It also features plenty of performance, especially with its V12 engine. and contains technology to enhance your driving experience in every way.
Rolls-Royce Cullinan - Ready to take your family to the next level? Transport them with the new Cullinan SUV. Not only does this luxury SUV have the space that you need, but it also raises the SUV bar with high-end materials, such as box-grain leather, lambs-wool carpeting, and wood trim, and a powertrain that's designed to push limits. NJ drivers will also find a long list of customizable options available, including how many and what type of seats you'd prefer, as well as many available technological features like the dual 12.0-inch screens in the optional rear-seat entertainment system.
Rolls-Royce Ghost - The Ghost is unique, breathtaking, and a luxury car that will most definitely make its mark. From its stunning and long exterior to its V12 engine under-the-hood, there's no denying that the Rolls-Royce Ghost is here to stand out. Drivers will also find many available options that can be added according to your customization preferences and a cavernous backseat that will make any journey comfortable.
Rolls-Royce Wraith - The Wraith is a luxury coupe that has two-doors, a sloping roofline, and a plethora of high-quality materials that will leave any passenger breathless. Whether you'd like to enjoy your daily commute on your own or you'd love to bring your date for an outstanding evening adventure, the Wraith is sure to impress. It not only features meticulous interior craftsmanship and an exterior to turn heads, but it also contains a powerful engine and sophisticated technological devices in every corner.
Rolls-Royce Dawn - There's something about being behind the wheel of a convertible that can't be replicated, especially when the convertible you're driving around New Jersey is a Rolls-Royce Dawn. Whether it's the luxury, the powertrain potential, or the open-air freedom that you enjoy, it's undeniable that the Dawn is just what you're looking for.

 

Find Your New Rolls-Royce At Paul Miller Rolls-Royce

At our Paul Miller Rolls-Royce dealership, we have quite a few Rolls-Royce models on our showroom floor. We would be more than happy to offer you a test drive in whichever new Rolls-Royce you desire, but we are also available to help you create, purchase, and receive the customized Rolls-Royce car or SUV of your dreams. Contact us for more information or stop by our Parsippany dealership today!